WOW!! What a great time at Dreamforce this year, right?!  If the lot of you had half as much fun as I did, then you should be flying pretty high still.  Let me get down to the brass tacks here.  I arrived a day early and made my annual trip to Japantown where I picked up some Sushi, Mochi, and Feudal Japanes Lit, as you do…  I spent the next day working with the Apttus Folks on X-Author.  What an amazing tool! I really need to run a demo on the podcast sometime, somehow.  I accompanied Nana and her partner in crime, A.D., to her annual trip to Nanking.  I was excited about the whole of Dreamforce, but many of you may have imagined I was also getting nervous about the NerdforceCon Event.  There were a few sessions that I spoke at, I learned some amazing things and became inspired to be a better Admin.  Look, there is a ton of stuff that was great about Dreamforce this year and you will likely read
about them from a dozen other blogs that will do so much better than mine at explaining it.  What I hope to talk you about is the experience of NerdforceCon and the elation that grew out of it.
It was a little idea that we had after recording an episode late one night.  "Lets celebrate our one year anniversary with something fun and a little crazy."  For the next few weeks, that silly idea kept growing every time one of us would say, "Wouldn't it be cool if…".  For those of you didn't get a chance to experience NerdforceCon or even the planning phase as documented on our podcast, let me paint the picture for you.
NerdforceCon is the ComicCon of Dreamforce.  We will have a party that starts with a flash mob in the Dreampark of #AwesomeAdmins dressed in Salesforce Themed Cosplay.  Then we would parade to a location for the the masses to hangout and play all sorts of board games in the name of Extra Life and all the sick kids in the Children's Miracle Network.  During this wild NerdforceCon, we would announce the winner of the highly sought #Dreamcrate.  This collection of goodies will be the most amazing Nerd Swag for the biggest Salesforce fan out there.  Among the games played would be the final round of the greatest game of Dungeons and Dreamforce ever played.  The heroes would slay the dragon for the great Lord Benioff and all would celebrate with a clink of their glasses.  I would say we didn't get everything we aimed for, but we had an amazing time and it will only get better next year.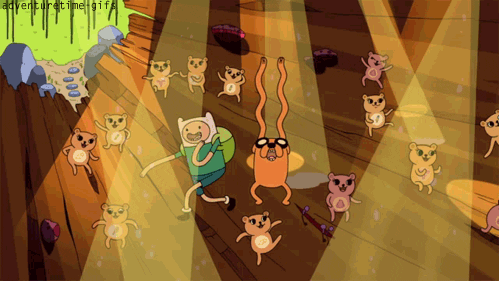 Dungeons and Dreamforce went rather well.  Mark Ross led our jaunty band of heroes through buggy lairs and we battled hags and pizza flavored dragons.  We had unbeknownst guest stars in the likes of Dresh, the Patron of the West End Dream; Captain Wolverton; EriKuhl, the long lost sister of one of our heroes; Ranger Duarte and of course, Mighty Lord Benioff with his Boots of Magic.  It was amazing building a story with my
fellow heroes, Brian Kwong, Amber Boaz & Samantha Safin, but the greatest feeling came from the collective $1400 we raised in this portion of our fund raiser.  On that note, I need to take a moment and recognize someone for making the largest impact on the entire fundraising drive.  Patrick Connelly has a huge heart and made a donation large enough to completely tip the scales of the game.  How he chose to use this power was curious but it was fun regardless.  You should listen to the story in whole.  You can catch the audio here: Episode01, Episode02, Episode03 or you can watch the fun Here.
The Dreamcrate was equally fun,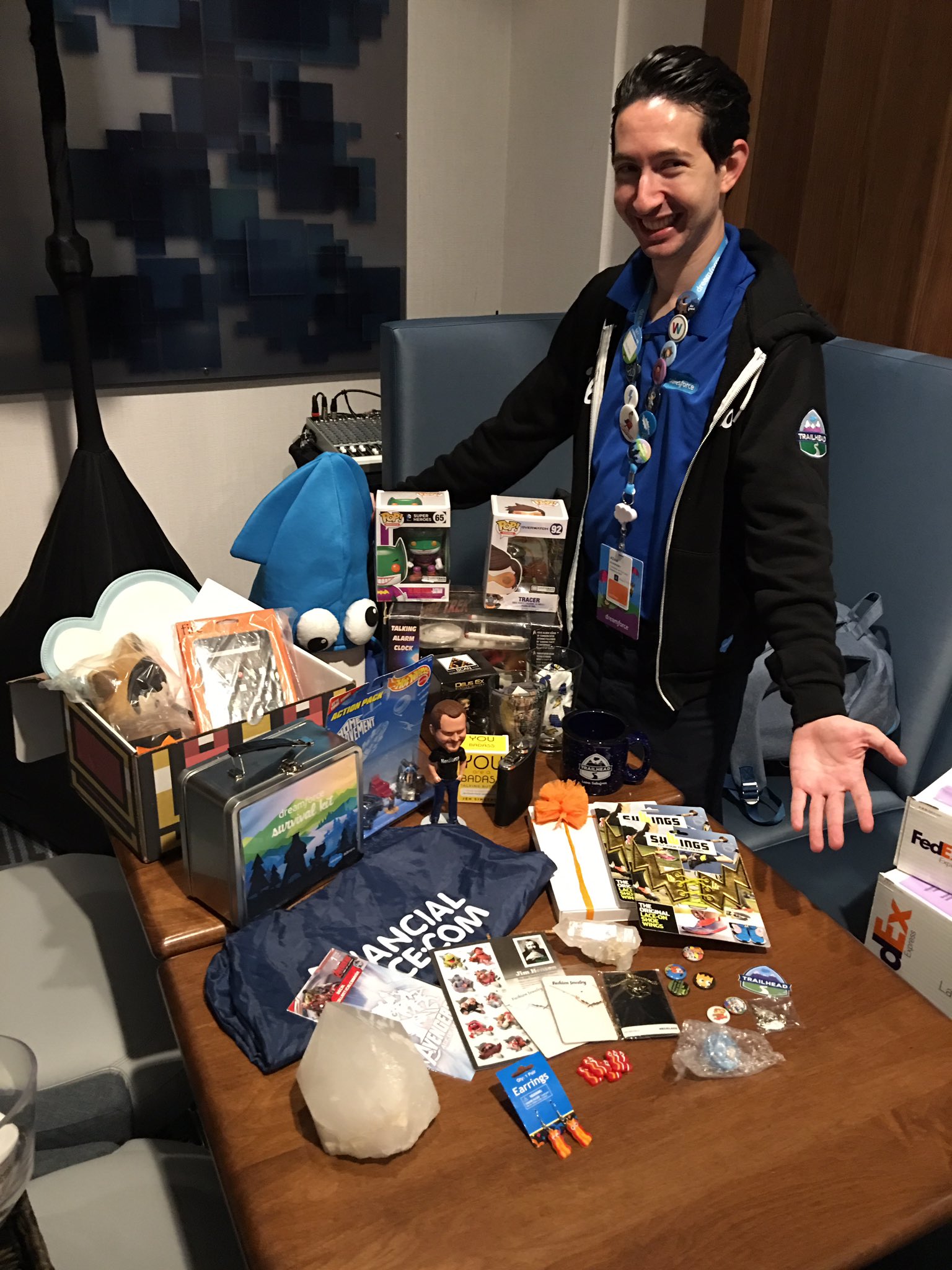 because it was more of a scavenger hunt for Nana and myself.  We wanted the best collection of Salesforce nerd
items and "By George! I think we did it!"  Seriously, as the word went out to the community we were flooded with gifts for the crate and it swelled to an enormous size.  Some would say it was too large.  There were a ton of people who gave to the Dreamcrate.  For brevity, I won't list them all out here but you can see all of them HERE.  Once it was all said and done, the highest bid came in at $717 and our Dreamcrate Champion, Adam Olshansky rounded up his donation to make an even larger impact.  I can't wait to do this again next year!!!
The NerdforceCon Event was equally fun.  Apttus was our gracious host and gave us a physical space to celebrate our efforts to give an Extra Life and our general Nerdiness.  I was very busy and disappointed that I didn't get a chance to personally thank each and every one of our guests.   Nana
on the other hand, played host and and did it splendidly.  It was an early morning event, so many of us had a chance to sit down, drink some coffee and relax our feet.  Gaming is at the core of the Extra Life drive.  I love games and when I saw a few people playing, I knew that NerdforceCon had elicited that childlike mentality that so many of us have forgotten.  We raised $900 on the event alone!!!!
So, it can be said that a great portion of this event happened just as we planned.  It went really well actually.  We raised well over $3000 for those Courageous Kids fighting Evil Monsters through Extra Life and the Children's Miracle Network.  There is one more chance to help out though.  I have one more item to auction off for our Extra Life efforts this year.  I have now attended 5 Dreamforces and the friends I have made over those years have become a collection of the best friends I have had my entire life.  That is why I choked up a bit explaining how I acquired this treasure.  The feature image of NerdforceCon was commissioned through a talented Comic artist here in Oklahoma City.  I printed the drawing as an 18X24 poster.  It was a sizable work of art.  When I had the chance to meet Erica Kuhl on Dreamforce Day 1, she encouraged me to try and get it signed by key Salesforce Personalities.  The list was short but it seemed impossible to complete, considering some of the people are very big names in the Salesforce Universe.  Here's a small secret though, if Erica Kuhl says she
believes in you, you can climb any mountain she points at.  SteveMo was pretty easy.  Steve is a humble and gracious man.  Say hi if you ever get the chance.  Chris Duarte was equally open and welcome.  Astro was tough to hunt down, but I eventually found her hiding at the Lightning Lookout.  She's smaller than you would think by the way.  Eric Dreshfield was fun because I bumped into him perhaps a dozen times over those few days.  I didn't ask for Erica's until I had all of them.  So it was the penultimate signature that made this hunt the greatest adventure of anyone else at Dreamforce this year.  I needed Parker Harris to complete the collection.  It was immediately after the main Keynote address and I knew Parker would be booking it to his True to the Core talk.  I rushed over to where all my MVP friends were soaking in the post-Key Note excitement.  Most of them knew what I was after.  Led by the fabulous Lauren Jordan, they blocked Parker from leaving and insisted he come talk to me.  I was nervous and fumbling for the poster and pen.  I barely squeaked out what I was doing and he gladly signed the
poster.  I was in such a daze, it took me a couple hours to realize how they all came together for me.  To feel that much care and love from that many people is something I can only wish upon every human being at some point in their lives.  Perhaps the world would be a happier place.
So I have droned on enough.  The auction is ON.  Our first bid comes from the one and only Charlie Isaacs.  Go HERE to bid on the poster and bring home not only a beautiful work of art or even an amazing story of enthusiastic friendship, but a chance to help a 7 year old little boy with a brain tumor or a 5th grade girl with acute leukemia. The bidding ends at 9PM CST Friday 10/21/16.  I look forward to another year of Nerdforcing around with all of you.  Thank You!